Viewing posts from June, 2018
The provisions related to tax deducted at source (TDS), tax collected at source (TCS) and reverse charge mechanism under GST have been deferred for another three months till Sept 30, 2018. Earlier this year in the GST Council meeting, these provisions were deferred till March 31, 2018 and now additional three months extension has been notified.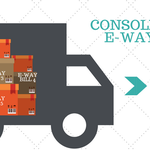 E-way Bill provisions are effective almost in all states for inter and intra-state transactions.