Viewing posts tagged Missing invoices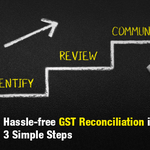 Reconciliation is a crucial step that you, as a taxpayer, need to undertake to avail ITC. For every month's GST filing, you need to reconcile your purchase data with all your suppliers' sales data that they have uploaded on GSTN. Upon reconciliation, if the data on both the ends match, claiming ITC can be a walk in the park. However, an account of mismatch can put you on an arduous journey, exploring through huge piles of invoices for one simple error.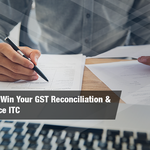 Since the announcement of GST, there is a constant tussle going on between GST pros and others on its effects on the economic growth of the country. While the contention can go on, one thing that is truly revolutionary in the entire gig is the introduction of Input Tax Credit (ITC). The ability to claim ITC on your purchases, has made the reconciliation of your purchase data with your suppliers' data extremely crucial. Though, the process is a carry forward of VAT and excise days, the stringent monitoring of ITC claim in GST regime calls for flawless reconciliation.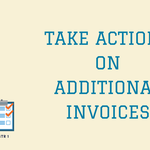 Your GSTR 1 could have invoices uploaded on your recipients and you need to take actions on such invoices while filing GSTR 1 returns. Read to know more about missing invoices and how to take actions.