Viewing posts tagged Rules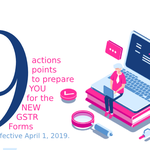 The recent update of GSTN portal with Simplified Returns suggests GST team's earnestness towards simplification of tax filing. The simplified taxation forms are need of the hour, especially for small taxpayers. The 27th Council Meeting and 28th Council meeting paved the way for the reforms and now Sahaj, Sugam and Quarterly(Normal) will be on pilot basis from April 1, 2019 and will be mandated from July 2019.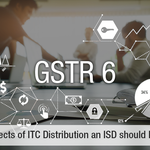 The ISD or Input Service Distributor is responsible to distribute the ITC to its sub-branches for the services utilised by them. However, there are some rules an ISD has to follow, for distribution of the ITC. Here are 5 rules or aspects to be considered by the ISD while ITC distribution.