Viewing posts tagged Simplified Returns
Posted by: Shilpa Dhobale in GST 1 month, 1 week ago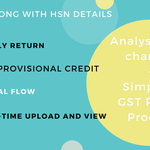 The GST Council, in its last meeting on 4th May 2018, decided to go ahead with Simplification of Returns based on the recommendations placed by GoM led by Shri Sushil Kumar Modi. The roll-out is expected to happen over a period of a year and many measures have been taken to reduce the burden on the taxpayers and ease out the filing process. Monitoring and other mechanisms to keep a watch on reporting of fraudulent transactions have also been one of the considerations while devising the new process for GST returns. 
Posted by: Manoj Jain in GST 1 month, 3 weeks ago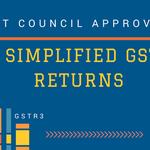 The GST council in its 27th Meeting held on 4th May 2018 has given a nod for return simplification. The new returns will be implemented in a staggered manner.